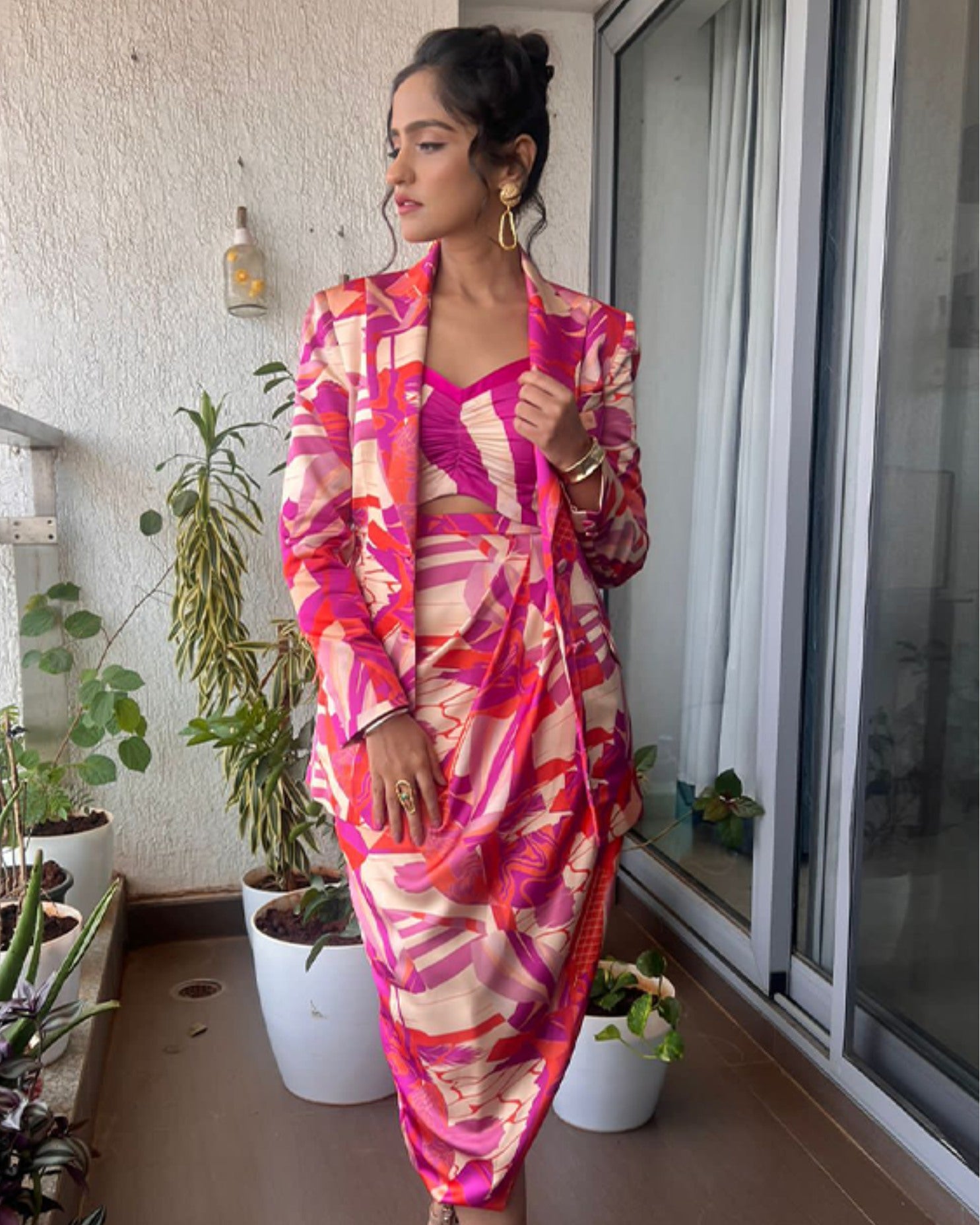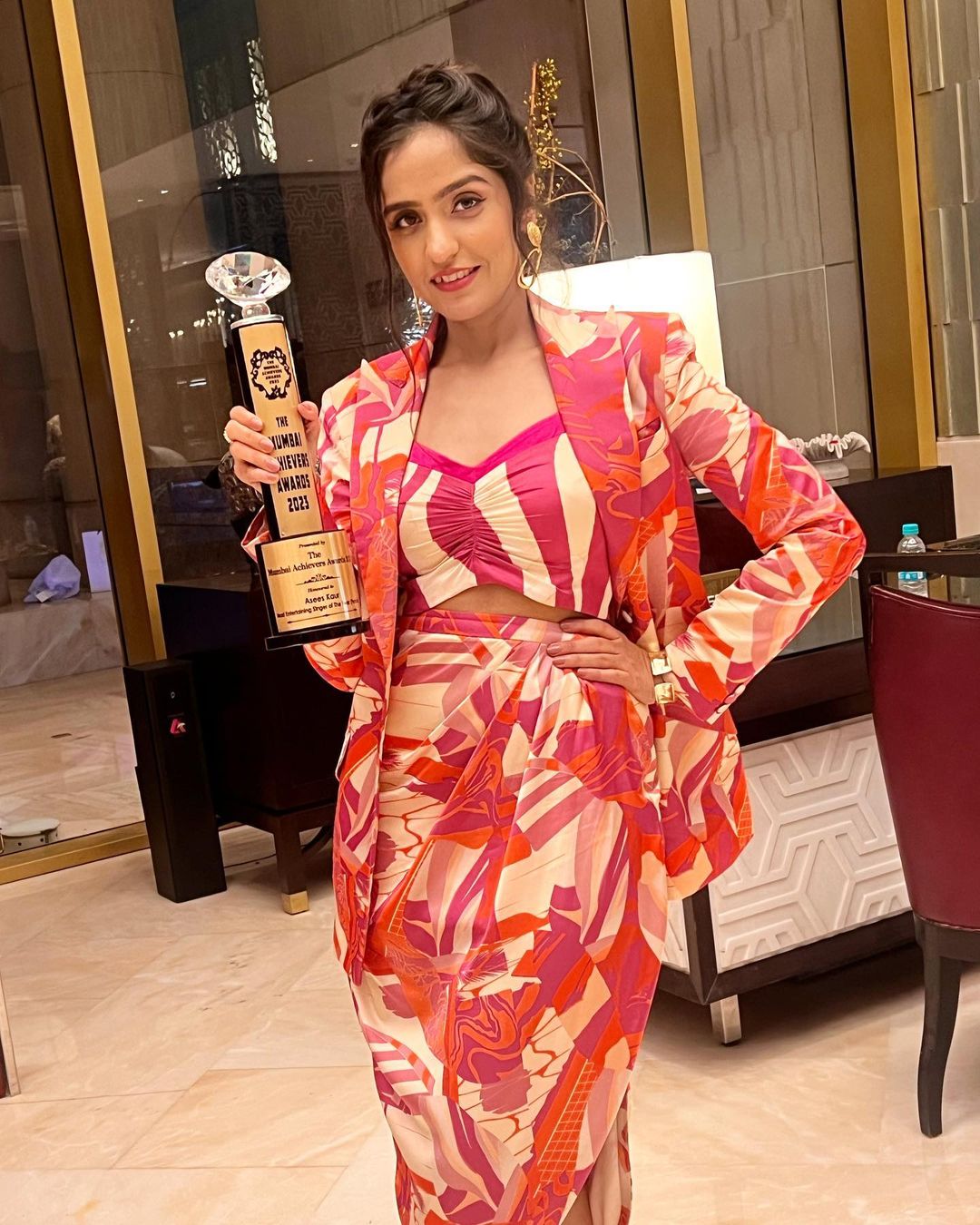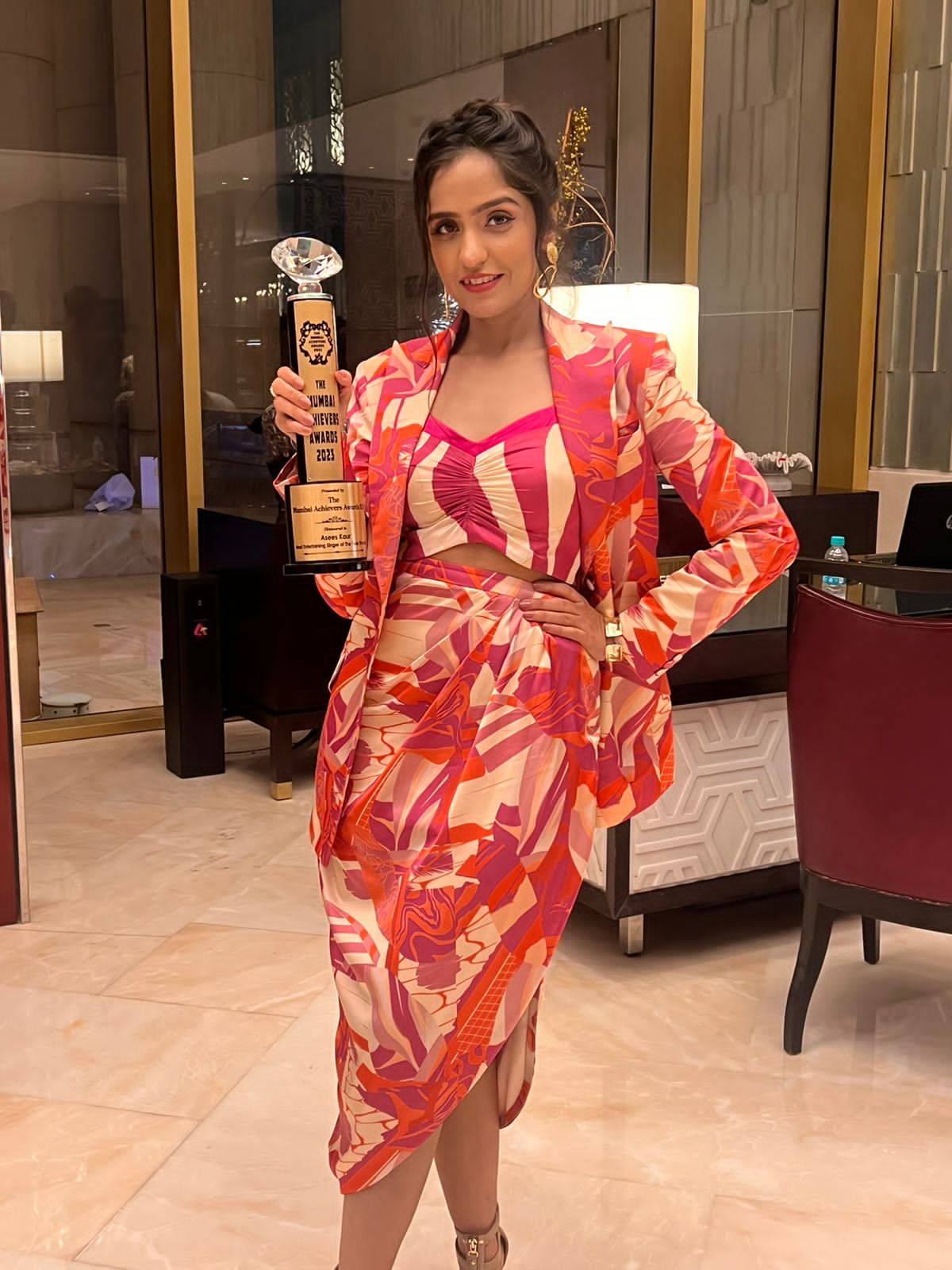 Asees Kaur
A dynamic two-piece ensemble that blends bold style and modern flair.

The abstract printed bustier and the waves printed draped skirt come together to create a coordinated look that's perfect for making a statement. The striking fuchsia color palette adds a touch of vibrancy and energy to your outfit.

This ensemble is designed to help you stand out at upscale events, special occasions, or whenever you want to make a bold fashion statement. Elevate your style with this captivating set and let its dynamic prints and vivid color bring your fashion vision to life.
Washing Instructions: DO NOT WASH / BLEACH

Ironing Instructions: COOL IRON

Dry clean Instructions: DRY CLEAN
Our garments are all on a made to order basis. Once your order is confirmed, we do not offer any exchange or returns. However, in case of alterations, we will be happy to assist you. Courier charges will be applicable for the same and will be borne by the customer.
Need Customisation? We offer custom sizing options, additions of sleeves or change in length of the dress to make it a perfect fit for you.

Contact us using the methods below & we will help you.