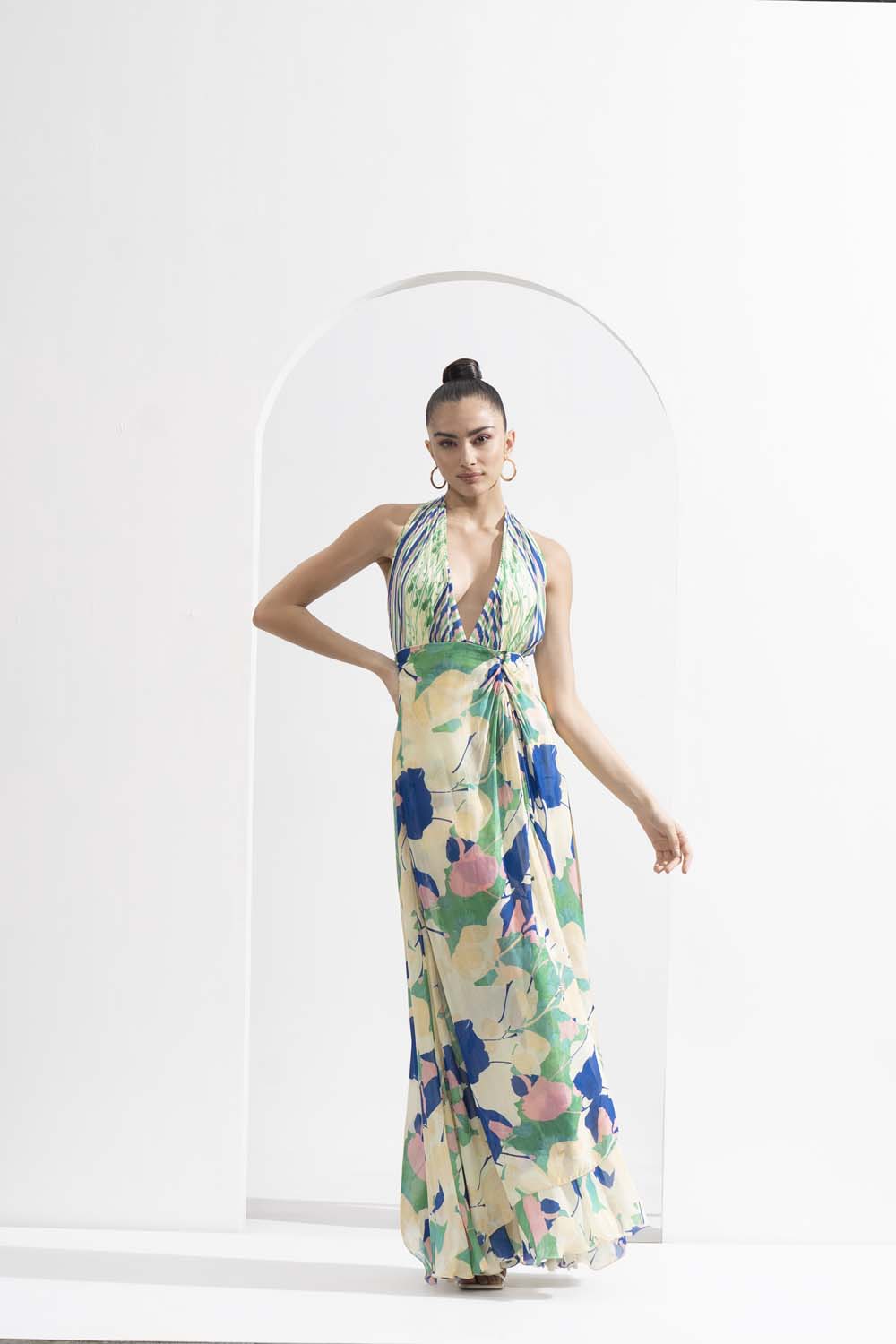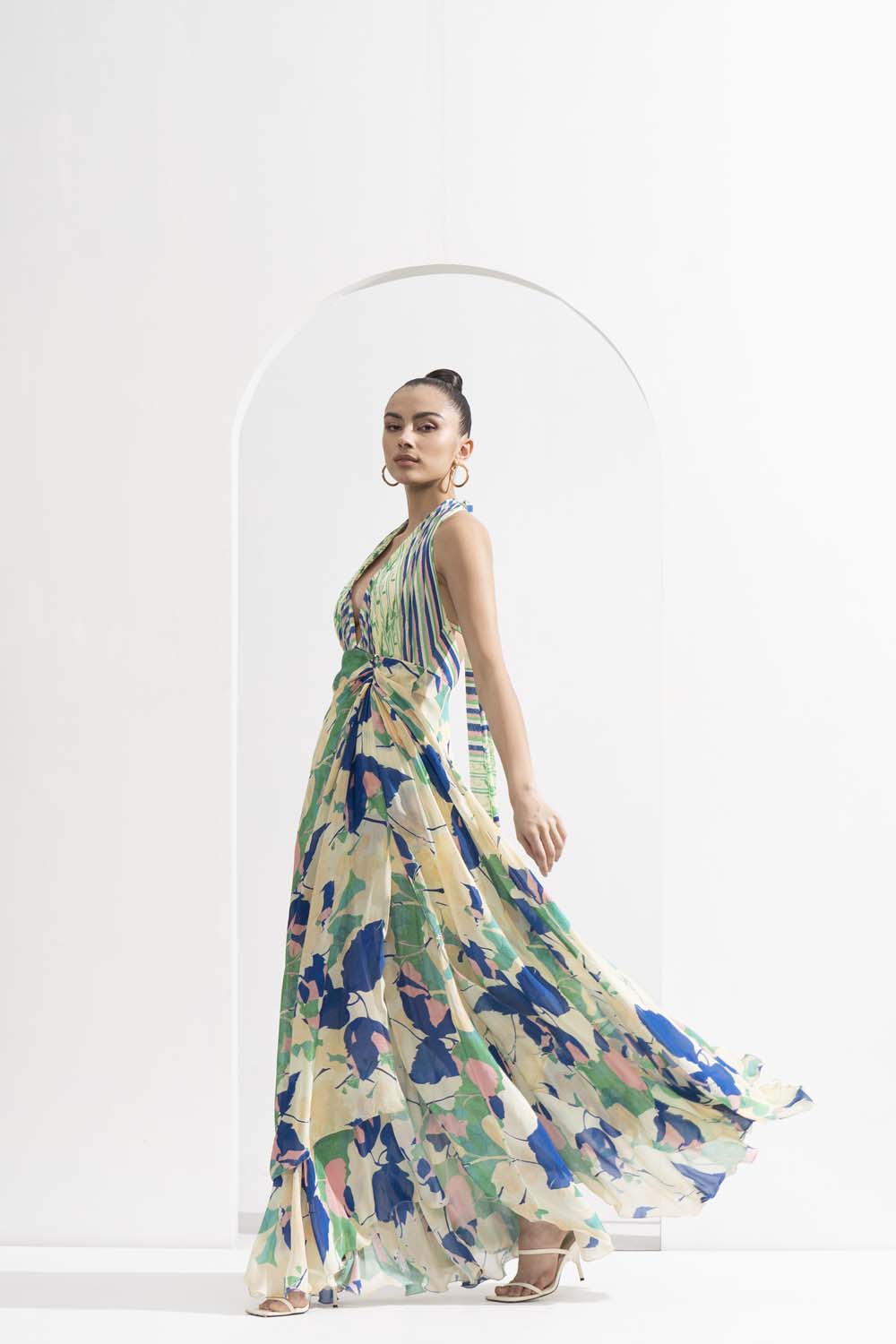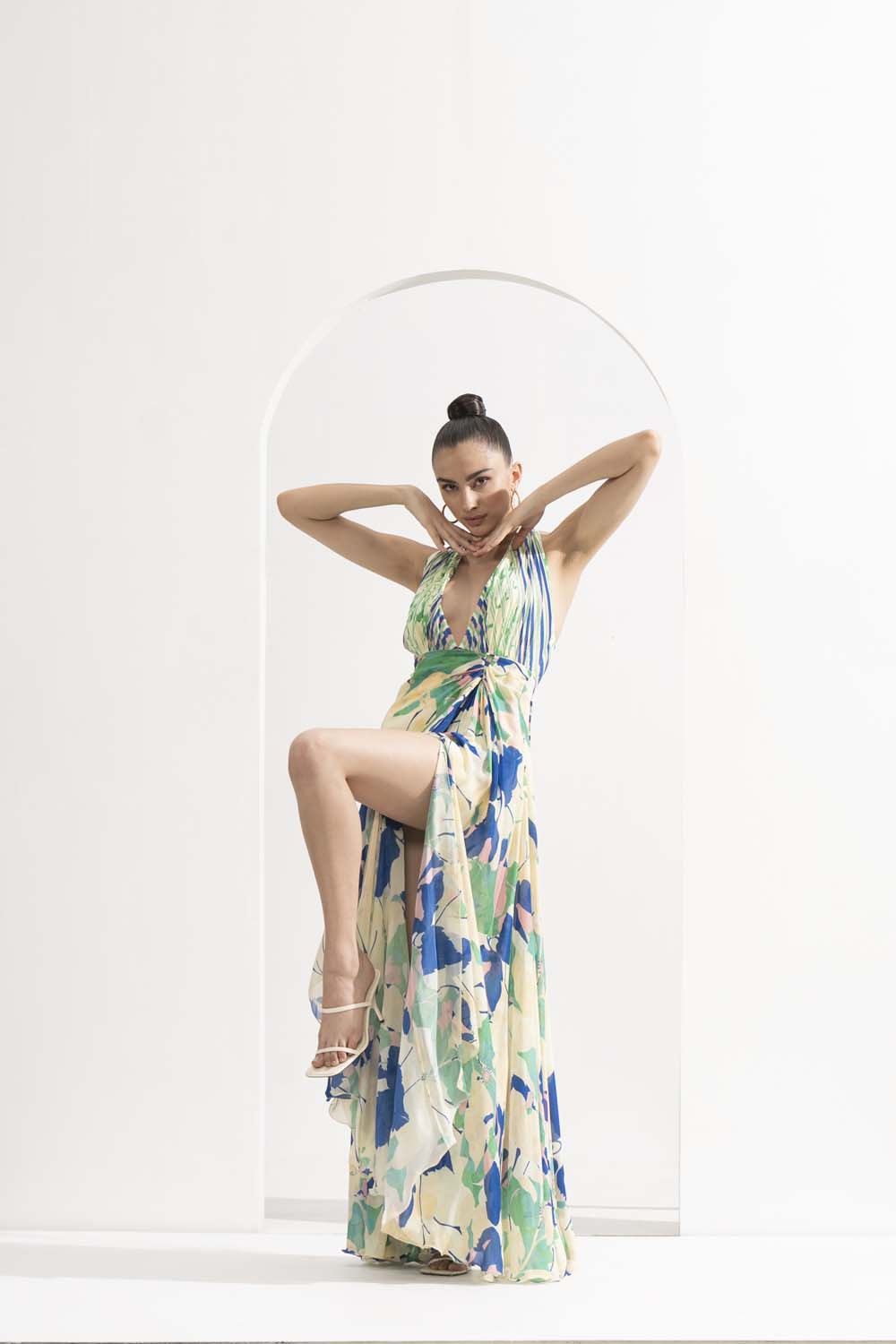 Mystic green chiffon placement printed draped halter neck dress with a silver accessory.
Chiffon mystic green placement printed dress with halter neck tie-up turning into an open back, gathered at the waist with loop detail.

Fabric: Chiffon
Color: Mystic Green
Washing Instructions: Do not wash / bleach
Ironing Instructions: Cool iron
Dry clean Instructions: Dry clean
Fit: Regular fit
Dry Clean Only
No returns and exchange policy is available on this product.
Need Customisation? We offer custom sizing options, additions of sleeves or change in length of the dress to make it a perfect fit for you.

Contact us using the methods below & we will help you.